Why Your Entrance Fee Is the Deal of a Lifetime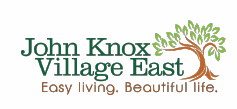 Why Your Entrance Fee Is
the Deal of a Lifetime.
Your one-time entrance fee secures your place in our community.  But the long-term benefits of an entrance fee go far beyond merely securing a residence. Take a look at what you're really acquiring with your entrance fee.

A Home to Call Your Own
Assurance that your chosen residence in the community is reserved for you.

Future Peace of Mind
Priority access to higher levels of living and on-site care providing lasting peace of mind to you and your family.

Community of Friends
Instant connection to a built-in social network of people who share your interests, values, and desire to make the most of their life's next chapter.

Maintenance-Free Lifestyle
Freedom from ongoing hassles and unexpected expenses of homeownership. All your interior and exterior mechanical maintenance needs are taken care of for as long as you live there.

Abundant Amenities
Access to a wide variety of top-tier amenities just steps away from your front door — fitness center, social events and much more.

Around-the-clock Support
Continuous support and assistance of an entire team of compassionate, friendly staff members who will happily be there to help you with anything you want or need.

Financial Certainty
Most senior living communities requiring an entrance fee offer a continuum of care so you don't have to leave the community to receive higher levels of care— which can save you money in the long run.
Check Out an Option That Buys You More
Get a closer look at how your dollar goes further at John Knox Village East by calling us at (660) 584-4416 and scheduling a personal appointment.  To print off this flyer click here.
<< Blog