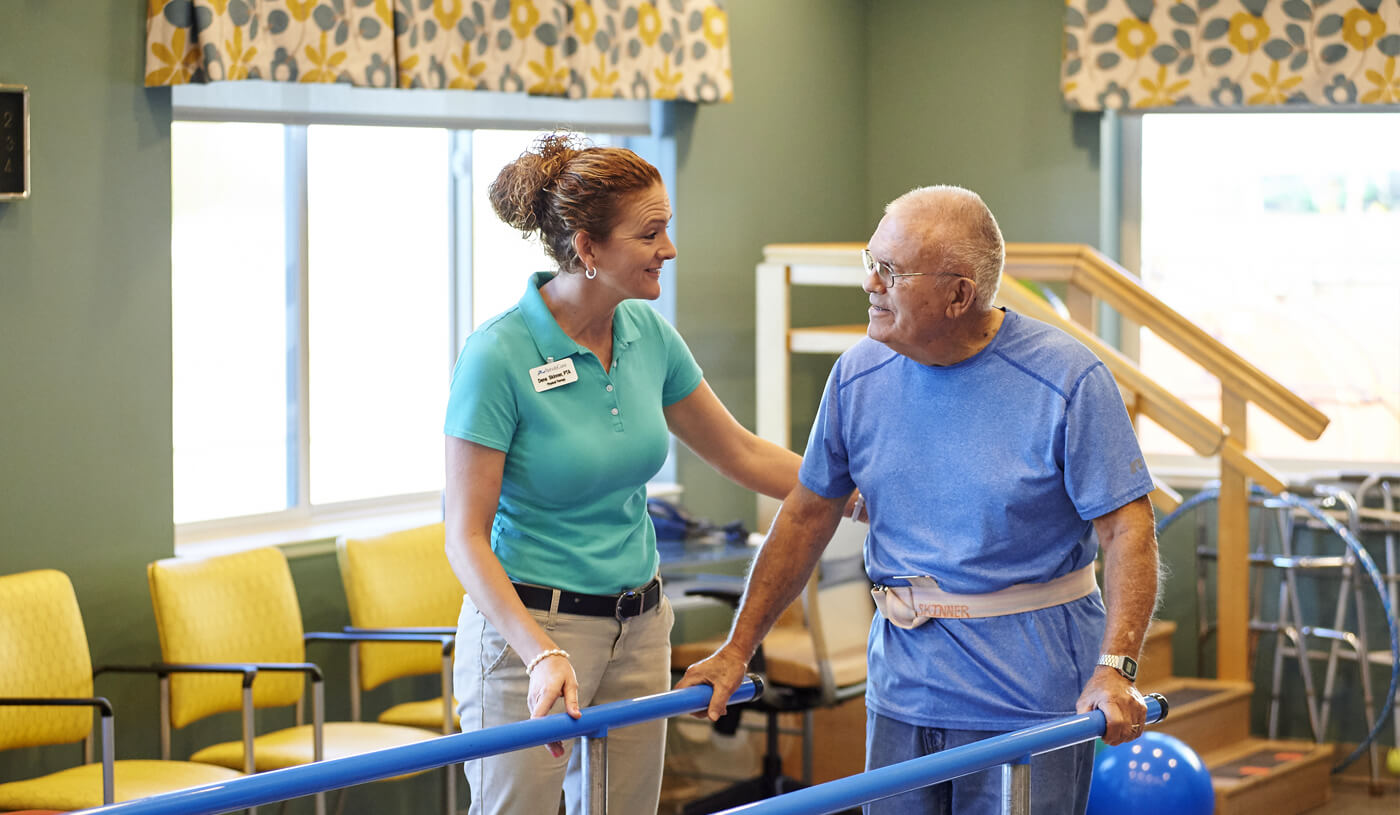 We have spacious, brand new, fully furnished, private rehabilitation suites with large bathrooms featuring wheelchair accessible showers.
Why choose our senior rehabilitation services?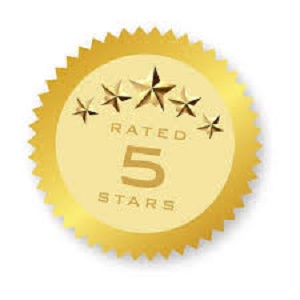 You can have peace of mind knowing The Center For Medicare and Medicaid Services rates our services top-notch.
For short-stay and long-stay resident quality measures, The Center For Medicare and Medicaid Services assigns nursing homes a quality of resident care star rating based on their performance on 16 measures. These, and other measures reflect, on average, how well nursing homes care for their residents.
Overall Meyer Care Center at John Knox Village East has scored above average with a 4-Star Rating in overall care of residents.  For short stay residents, Meyer Care Center at John Knox Village East is much above average with a 5-Star Rating (the highest possible rating).
Rehab Tour

Rehab Services Interviews – Hear From Our Experts and Our Clients
Ciara Kopp – Occupational Therapist
Grace and Hayes Niemeier – Therapy Client
Ashlie Thompson – Therapy Services Director
Lois Stuenkel – Therapy Client
Terry & Anne Marie Wells – Therapy Client
Starke Family – Therapy Client
Tell your doctor you want to rehab with us!
Plan ahead – you don't have to wait until you're getting out of the hospital to schedule your Rehab stay. We're a licensed Skilled Nursing community accepting Medicare and are also in-network with many Managed Care Plans. Call 660-584-4224 for more information today.
Rehabilitation Services – Open to the entire area.
The Top-Rated Meyer Care Center & Rehabilitation welcomes residents of John Knox Village East, as well as those coming from our surrounding communities. We welcome all to enjoy the expert care we offer with our senior rehabilitation services.
Our professional relationship with our therapy partners allows our residents the benefit of highly trained therapists who are skilled and certified in specialized areas including physical, occupational, cardiac and speech therapies.
Therapies
We offer rehabilitation programs in the following areas:
Physical Therapy – our Physical Therapists help you overcome challenges that have either progressed over time or suddenly appeared. We help you move better with less pain.
Occupational Therapy – our Occupational Therapists help you break through barriers that are preventing you from performing activities in your normal daily routine. We help you develop the abilities needed to perform these tasks and evaluate options to assist in these areas.
Cardiac Therapy – we know bouncing back from a cardiac event can be an overwhelming challenge. Our therapists help you improve your cardiac function and return to health after such an event.
Speech Therapy – our Speech Therapists help people overcome challenges they may have with speaking, as well as swallowing and feeding challenges.
Care doesn't stop here.
When a resident is transitioning back to their own home, we go the extra mile by sending a licensed staff member who performs a thorough home evaluation to ensure their house is safe and secure. We also equip each person with a personalized extended-care plan and schedule follow-up evaluations.
Our Rehabilitation Services include:
Post-surgery rehabilitation
Post-stroke rehabilitation
Licensed Physical, Occupational, Cardiac and Speech Therapists
Onsite therapy services, including brand new state of the art therapy gym
Spacious, brand new, fully furnished, private rehabilitation suites with large bathrooms featuring wheelchair accessible showers
Home-like setting for optimal comfort during your recovery time
Shorter recovery times
Whirlpool spa services available
Health and wellness programs to stimulate the mind and body
Calendar of community social events
24-hour nursing care
Private courtyard
Delicious prepared meals, a wide variety of always available meal options and a courtesy snack cart
Meyer Care Center & Rehabilitation
Assisted Living and Skilled Nursing
660.584.4224