Senior Living Community Encourages Lifelong Learning
As the middle of August rolls around and our kids head back to school, it made me think that learning is a lifelong endeavor. It doesn't stop just because you graduate high school or college.  Lifelong learning for seniors is an important component to keeping a healthy mind. At John Knox Village East, we help folks learn new things and acquire new skills well into their 80s and 90s.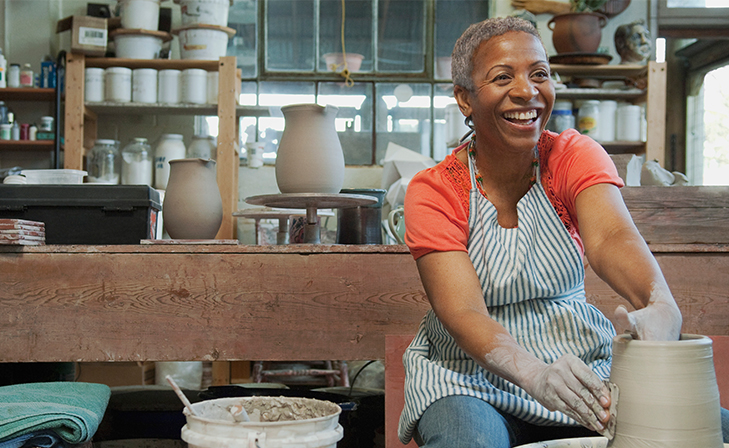 It continues in our careers. No matter what your chosen vocation, you have to continue to learn to stay relevant and skilled within your profession.  Doctors and nurses take continuing education classes.  Teachers attend seminars and training symposiums.  Farmers take classes and seminars through local extension offices.  It doesn't matter what your job is, you have continue to learn so that you don't stagnate.
Learning continues in our personal lives. Every person is different and you have to learn how to deal with each person in a unique way.  It's this learning that helps us have successful personal relationship – whether it be with your wife, your kids or your friends, you've likely had to adapt and learn how to communicate with each of these people in a different way.  We also learn new things from those people in our lives.  Perhaps your kids love soccer and you didn't play soccer growing up.  In order to enjoy watching your kids or grandkids play soccer, you've had to learn something about soccer.  Maybe your wife loves to craft.  She's likely taken you to a few craft fairs and perhaps you've picked something up along the way.
The lifestyle we encourage at John Knox Village East is one of continual learning. Some of the programs we've hosted to help with lifelong learning for seniors include crafting, crocheting and coloring club where participants engage in a different creative outlet each time they meet.  We've also visited the state capital where folks can enjoy historical and government displays.  We have also visited Clydesdale and Alpaca farms where our friends learn about the details of raising and caring for these animals.  We have also had presentations that let our friends learn about foreign countries such as Africa.  We take regularly scheduled trips to the library.  Upcoming on the educational agenda are learning Tai Cheng and a Walk Across America program where we'll pick out different location on the US map and learn about different areas.  We mix up the educational topics and try to have a mix of fun and enlightening topics.
If you want to find out how we can help you continue to learn new things and keep growing intellectually, reach out to us.  Call us today at 660-584-4416 or visit us at https://www.johnknoxvillageeast.com/contact/ and fill out the form to find out more.
<< Blog