Make Every Season A Summer
As summer nears and weather theoretically gets nicer (if the rain ever stops), people become more active and able to get outside. Folks who have stayed inside during the winter out of fear of falls or accidents while driving are able to take advantage of the change in weather to walk outside again, drive places and be in the yard.  It's easy for people who were thinking about making a move to a retirement community in the winter months when they were cooped up inside to put this move on the back burner and feel like they're getting along just fine in their own house.  The decision on whether or not to move from your house to a senior living community shouldn't be made based on the best of circumstances.  You should consider what it was like this winter with the snow and ice on the ground.  You should also consider not only if your house is working for you now, but will it suffice next year or 2 years from now.
This past winter was one of the more severe ones we've had in several years. At John Knox Village East, we stayed active and busy even with the nasty winter weather.  We only missed one supper club trip and one shuttle to Sunday church services.  Additionally, even on those days when outside travel was too hazardous, we were still able to stay active inside by playing cards, going to exercise class, having lunch with friends in our Fireside Dining Room or simply chatting over a cup of coffee in our Friendship Lounge.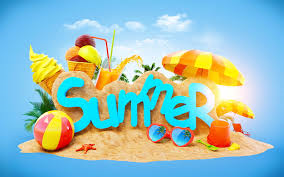 In addition to the social benefits and ability to stay active this winter, our folks didn't have to worry about shoveling snow or getting the ice off the sidewalks.  Our maintenance crew stayed busy treating the sidewalks, parking lots and more so folks could step outside for a breath of fresh air without worrying about slipping and falling.  With mail delivered inside, meals inside and activities inside, our people didn't have to step foot outside if they didn't want to.
It's not uncommon for me to hear from people during nasty winter weather who have slipped and fallen and now need some help, or they haven't been able to get out and get groceries and therefore have gotten sick because of improper nourishment.  Here, at John Knox Village East, we help make sure you stay active, well-nourished and safe all year round, even during nasty winter weather when it may be harder to do so at your own house.
If you're considering leaving the confines of your house behind, don't think about what it's like now during the nicer summer months.   Remember what it was like last winter too.  Don't spend another winter trapped inside by yourself.  Be part of a community that helps make it seem like the sun is shining all year long, whether Mother Nature agrees or not.
Call us at 660-584-4416 or email us at info@johnknoxvillageeast.com if you'd like to find out how you can have summertime all year long.
<< Blog