Assisted Living and Memory Care Checklist
You've noticed that your aging loved one may need to live in a more supportive environment.  They need help with things such as meals, housekeeping, taking medication, and grooming.  Or, perhaps they are showing some signs of cognitive decline.  You are doing your due diligence and checking out some assisted living or memory care options to see what might be a good fit for your loved on and your family, but where to start?  Here are some guidelines to help you as you navigate this search for the right place for your loved one.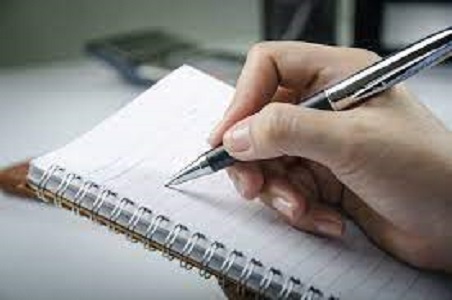 Location
Take a moment to make sure that you feel safe on the campus and the surrounding area.  Make sure it's convenient for your family and friends to visit.  Consider if it's close to the places you want to shop and patronize.  What are the healthcare options in the area?
Care
Evaluate what the caregiver to resident ratio is.  Find out if there is a nurse's station or wellness clinic close by.  Make sure there is a nurse on-site at all hours.  Make sure there is a 24/7 emergency call response system.  Take time to notice the residents and whether or not they're well-groomed and cared for during your visit.  Observe the interactions between caregivers and residents – are they positive and respectful?
Campus
Is the community clean and well-maintained?  Are there safety features such as grab bars and handrails?  Are there emergency alert systems?  Is the parking lot well-lit and convenient?  Are common areas pleasant and welcoming?
Finances
Make sure to find out what you get for your money.  What services are included? Is the meal plan clear and satisfactory?  Do you have prices for each option?  Are the occupancy reports available?  Does the community invest in updates and improvements?  Are rate increases explained and given with fair notice?
Team Members
As you're touring the potential home for your loved one, were you greeted promptly and warmly?  Have team members been vetted and given background check?  Are team members trained and retrained regularly?  Are satisfaction scores available?  Do team members treat residents with care and respect?  Do you feel unpressured and comfortable with the sales team?  Are your questions answered thoroughly?
Food
Be sure and visit the dining areas.  Are dining venues clean and well-designed?  What is the variety on the menu?  Does the food smell good?  Does it taste good?  What is the meal planning process?  Are there meals and snacks supplied?  Is there a nutritionist that plans the meals?
Activities
Take a look at the community's activity calendar. Is there a variety of activities and programs?  Are residents invited to participate in activities in the broader community?  Are there ability-adapted fitness programs?  What spiritual programs and activities are offered?  Is there entertainment and cultural events?  Are there supervised outings and daytrips?  Are there outdoor spaces available?
Support
Find out what support and care is offered on-site.  Does the community provide housekeeping, maintenance and laundry?  Is there a 24/7 security staff?  Are family members included in the care plan development?  What support programs are available to family members and loved ones?  Is transportation available to outings and appointments?  Are mental health services available?  What are the plans for emergencies and natural disasters?
As you navigate this important decision, nothing replaces that firsthand experience.  If you'd like a formal scorecard you can take with you as you evaluate your options, reach out to us. We'd be more than happy to provide you with this tool.
<< Blog